WHY SCOT TANKERS ?
Our target market is the chemical tanker segment, with 8,000 dwt size, that are built to meet MOCs' demands and approval standards. We are aiming to operate our tankers in Continent / Baltic Sea / Med / Black Sea / AG / West Africa / South America and North America markets.
Compared to other 8-9000 dwt tankers in the market, we have very good consumption numbers. When they sail with single engine, Scot tanker burns 7,5 Mt at 8 knots while she burns 14 Mt at 12,5 knots when sailing with twin engines. This is a huge benefit as you can run with single engine for eco-speeding or adjust the ETA after discharge and make tank cleaning or overhauling the second engine while steaming.
These tankers are very well known for their high quality German Lindenau design and Damen/Galati building. Each of the sister vessels are fitted with a high level of redundancy having two propulsions and steering plants and two independent engine room compartment, two rudders. Propulsion is provided by two MAN R&W Alpha 1800 kw medium speed diesel engines. The double-hull SCOT tankers have two 1,800 kW MAN B&W main engines, each positioned in its own, independent engine room compartment, two propellers and two rudders. The arrangement ensures full engine and steering redundancy. Twin Engine tankers are easier to operate, They have excellent manoeuvrability. During berthing, unberthing, and STS operations they are unique with their performance. High manoeuvrability is further improved by installing Jastram bow thruster.
The letters SCOT emblazoned on its ship's hull is not an indication of their nationality but an acronym for Safe Chemical Oil Tankers. A longitudinal centre bulkhead between the port and starboard cargo tanks has been extended through the engine room and segregates the 2 main engine compartments. This, along with separate switchboards, means that even events such as fire, flooding in one of the vital areas will not affect SCOT ship's ability to remain under power and manoeuvre.
Scot tankers have excellent heating availabilities and can heat cargoes up to 75C. Also 16 segregated cargo tanks allow different parcels to be carried together. After the purchase of the fleet, owners decided to re-coat Scot Hamburg, Scot Bayern and Scot Stuttgart to Marineline and these 3 tankers can carry most of the chemical cargoes. Rest of the fleet's tank conditions are checked and coated at shipyard if necessary. All hulls and decks are painted and are well maintained. All tankers passed special surveys.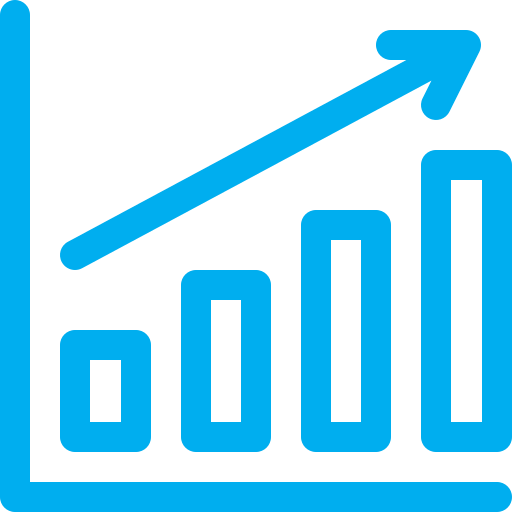 WHAT ARE THE ADVANTAGES OF SCOT SHIPS ?
Twin engines allows sailing with single engine with eco speed at 8 knots on 7 mts/day

Good intake at draft and LOA restrictions, good for niche market trades

Good Maneuvrability, good performance for STS operations

High Ballast and Laden speed, competitive advantage on longhaul voyages

Flexible tank capacities (145 cbm to 1163 cbm)

Suitable for parcelling (separate lines + pumps)

Exact Sister vessels, easy substitution

8 European Flag, cabotage trade inter-Europe possible and 4 Marshall Island Flag.

Possible to trade Ice 1C whenever needed.

3 Excellent marineline tankers for hard Chemical trade

Technical Management by Scot Ship Management SA
Today it is vital for chemical tanker companies to obey mandatory international regulations and demands of Major Oil Companies (MOCs). Progress in environmental savvy and devastating ship casualties as well as their negative impact in public opinions triggered these rules and legitimate arrangements. Those regulations become more and more important for tankers due to the cargoes carried and risks taken. As a natural consequence it brought dense and comprehensive inspections and audits for tankers. Obviously all these new circumstances dictate the necessity to seriously control the managements of ships that continuous investment in systems, equipment and training. Apart from many other reasons, the experience and specializations are considered as foremost parameter in shipping.
We had established a "Chemical Tanker Management" company in Istanbul. Managers as well as supporting team of this company have a vast experience of at least 10 to 25 years individually in Chemical Tanker Management.
Technical management services of this company are;
Tanker management services in Crew, Technical, Safety, Operation, Post fixture and Ship handling,
Preparing consultancy, documentation for companies to ISM (International Safety Management), ISPS (and International Ship and Port Facility Security), TMSA (Tanker Management and Self Assessment)
Consultancy services in technical, safety, operation, vetting of MOCs, new built and other issues for tanker management,
Restructuring services in shipping management,
Preparing tankers to the MOC, CDI and similar audit and making pre-audits
Following Vetting (Customer approval) system
Proactively control and minimize risks by PMS (Planning Maintenance System)
Commercial Management By Scot Ship Management AS
Shipbrokers act as intermediaries between ship-owners and charterer. The broker is involved in many stages of a deal: presenting the business to potential clients, negotiating the main terms of a contract, finalising the details of the contract and following the deal through to its conclusion. Increasingly shipbrokers also provide their clients with a wide range of market intelligence and advice. Our chartering network covers all segments of liquid bulk cargo transportation and commodities, such as chemicals, vegetable oils, lubricants, molasses, clean and dirty petroleum products. Our core geographical areas are Baltic, Continent, Med, Black Sea, US Gulf, South America and Carribeans. Our network also provides a solid post fixture and demurrage support.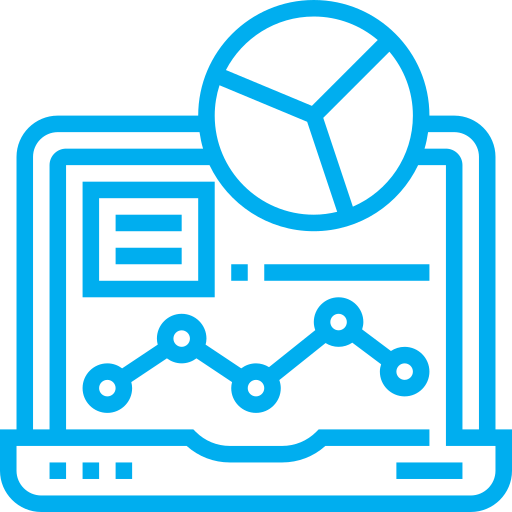 Introduction for Tanker Market
The contribution of shipping to the growth and prosperity of the global oil industry has been immense. Shipping has been and still is an integral part of the development of the oil industry for the simple reason that the main centers of oil demand tend to be a considerable distance away from the producing areas, and that shipping offers the most economical and most flexible way of transporting oil in bulk. More than two-thirds of oil consumed worldwide is transported by sea. While the oil trade is dominated by the world's super-majors, independent oil companies, traders and refiners, the vast majority of shipping is done by independent ship-owners.
International shipping is heavily regulated. As a result of shipping's inherently international nature, regulations concerning the industry are developed at a global level. IMO (The International Maritime Organization) is a specialized agency of United Nations which is responsible for measures to improve the safety and security of international shipping. It is vital that companies worldwide are subject to uniform regulations on matters such as construction standards, navigational rules and standards of crew competence. In recent years, safety and quality standards covering the seaborne transportation of crude oil and petroleum products have been raised significantly and mandatory international regulations have become much more stringent. This requires continuous investment in systems, equipment and training, an area on which large, public companies can focus. Also class societies, port authorities, vetting departments of major oil companies (MOC) regularly visit the tankers for making their controls. Besides all, a tanker has to come to a shipyard in every 2,5 years for their regular and planned maintenance and repair. Tanker market penetration is seriously hard.
Tanker market is much less volatile than other segments of shipping such as drybulk and container transportation. The main reasons are that the tanker business is much more complex and there are less players. Most of the players are strong companies that have big size fleets. Charterers are world's biggest companies and they are ready to pay more for higher quality and higher safety.
Product and chemical tankers can be grouped based on their IMO classification, which are quality grades for the permission to transport various products. IMO I graded products are the most hazardous, IMO III the least hazardous. IMO I and IMO II grade tankers are referred to as chemical tankers.
The tanker industry is both cyclical and volatile in terms of charter rates and profitability. Fluctuations in charter rates and tanker values result from changes in the supply and demand for tanker capacity and changes in the supply and demand for oil and oil products.
The factors that influence demand for tanker capacity include:
Demand for chemical, product, oil and oil products;
Supply of chemical, product, oil and oil products;
Global and regional economic and political conditions;
Distance chemical, product, oil and oil products are to be moved by sea;
Changes in seaborne and other transportation patterns;
Environmental and other legal and regulatory developments;
Currency exchange rates;
Nationalizations;
Weather;
Competition from alternative sources of energy; and
International sanctions, embargoes, import/export restrictions, and wars.
The factors that influence the supply of tanker capacity include:
The number of new building deliveries;
The scrapping rate of older vessels;
Conversion of tankers to other uses;
The price of steel;
The number of vessels that are out of service; and
Environmental concerns and regulations.
Scot Tanker Maritime Safety Regime

Chemical Tanker Factors
Russia-Ukraine war
SIRE 2.0
CDI
CREW MATRIX
TMSA
OIL MAJORS
NOX EMMISSIONS
MARPOL RULES
FLAG STATE RULES
CLASSIFICATION SOCIETIES
CO2 EMISSIONS
KPI'S
SIRE
ISPS CODE
PORT STATE CONTROL INSPECTIONS
OIL SPILLS
ISO9001
IMO
PIRACY IN WAFR & SOMALIA
MRM
ISO14001
TOT'S
SCRUBBERS
INCREASING BUNKER PRICES
REBELLION ON NORTH AFRICA
INTERTANKO
OHSAS 18001
MIDDLEEAST TRADE WARS
ENERGY EFFICIENCY
USA & CHINA TRADE WARS
SANCTIONS ON IRAN & VENEZUELLA
EMBARGOES
AGING WORLD FLEET
CAP SURVEYS
CYBER SECURITY
2020 SULPHUR CAP
MLC 2006
WAR RISKS
BWT
COVID-19
IHM
AMBIGUITIES AT EAST MED